Pictures
Next >
Page 1 of 194
Random Pics
Public Vs. Private Sector Job Growth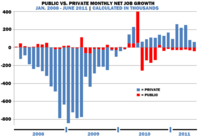 War=Money & Power

To Rick Perry... I believe in climate change and evolution. Call me crazy!

Religious Fast Food Pilgrimage

The Top 1%ers

I Wake Up on the Wrong Side of Capitalism

Conservative Equality vs. Liberal Equality

Colorado & Washington Like to Get High

Stupid People are Full of Confidence

Stamp out Conservatism Today!