Pictures
Page 1 of 1
Random Pics
Does he wear that weird underwear?

That Special Fox News Gay Marriage

Fight the Government to Save the Environment

Obama Takes out Osama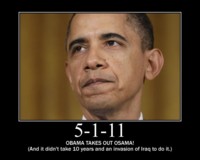 Not for the Income but the Outcome

religious pilgrimage to chick-fil-a

If you can afford to buy a senator...

When You Control Opinion

Palin 2012-2014 1/2

Everyone Gets Healthcare!!!