Pictures
Next >
Page 1 of 7
Random Pics
The Party with a Vision

To Rick Perry... I believe in climate change and evolution. Call me crazy!

Win Back Hearts and Minds

There are some things money can't buy

We Elect the Bachmann

The Faces of the 47 Percent

And you though Michele Bachmann was an idiot?

Pot, meet Kettle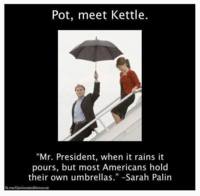 Is there no such thing as TOO stupid for the Tea Party?

Capitalism, where evil is O.K.