Pictures
Page 1 of 1
Random Pics
Moving to Canada Yet?

White Establishment is the Minority

3 Corporations Rule Them All

Mitt Romney or Mr. Burns?

Dr. Paul Krugman on the 47%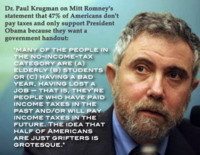 Tax Breaks for 10 years, where are the jobs?

Move the Bird to a Safe House

I don't know where I stand on issues

Jewish vs. Palestine & Israel

Don't Buy My Government!