Pictures
Next >
Page 1 of 2
Random Pics
Moving to Canada Yet?

Got Solidarity?

I Like Your Style, Romney

Leftists are Not Extremists

Liberals are Positive

Republican Embassy Deaths

The Christian Right Isn't Christian or Right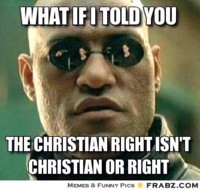 Protesting Divorce

He's Gonna Crack Down on Sesame Street

To Rick Perry... I believe in climate change and evolution. Call me crazy!