Pictures
Page 1 of 1
Random Pics
Four Years is Not Enough

Do you believe in gravity?

Why is it easy to believe Americans are Lazy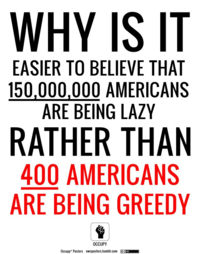 Anarchists are just edy teenagers

Let Me Tell You How I Killed Bin Laden

Who wants to repeat Bush's mistakes?

Bachmann Clown

Out of MY Business

Is there no such thing as TOO stupid for the Tea Party?